$7.50
Loop-D-Loop Birch Yarn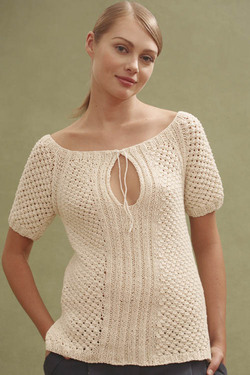 This lustrous luxury blend yarn of silk and cotton creates versatile trans-seasonal garments. Its rustic tone-on-tone appearance enhances the natural color range.
90% Cotton, 10% Silk
4 sts = 1 inch
Hook: I-9 (5.5 mm)
Hand wash, lay flat to dry
Needle: US 8 (5 mm)
1.75 oz (50 g) 99 yds (90 m)
Colors may vary slightly by dye lot, please make certain to purchase sufficient quantities to complete your project.
Content:
90% Cotton, 10% Silk
Care:
Hand wash, lay flat to dry
Yardage:
99 yards (91 m) / ~1.75 ozs (50g)
Gauge:
16 sts = 4 inches (10 cm)
Recommended
Needle:
US #8 (5 mm)
Displaying 1 to 1 (of 1 products)
Result Pages: 1
Displaying 1 to 1 (of 1 products)
Result Pages: 1
Pattern Books featuring Birch