Noro Cash Iroha Yarn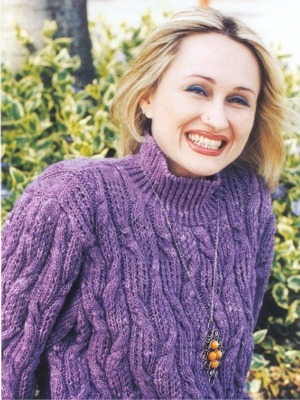 Cash Iroha - yummy. Simply yummy. Cashmere, lambswool, silk.... mmmmm... just yummy. Soft great colors, nicely textured when swatched and a great add in to your choices when choosing an aran/worsted weight fiber for your project.
The yarn is ideal heavily patterned projects as cables and twists show beautifully when worked. Great selection of wonderful colors available.
Content:
40% Silk, 30% Wool, 20% Cashmere, 10% Nylon
Care:
Hand Wash Cool, Dry Flat
Yardage:
99 yards (91 m) / ~1.375 ozs (40g)
Gauge:
18 sts = 4 inches (10 cm)
Recommended Needle:
US 7-8 (4.5-5 mm)

Displaying 1 to 1 (of 1 products)
Result Pages: 1
Displaying 1 to 1 (of 1 products)
Result Pages: 1