Dream In Color Patterns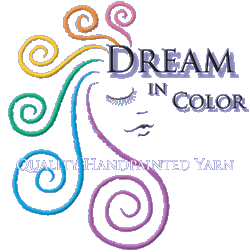 Dream In Color Yarns have spectacular hand dyed yarns that are simply spectacular! The three lines of yarn include sock yarn, worsted and bulky weight yarns dyed in their wonderful colorways! You will fall in the love with this yarn like we did!
Dream In Colors yarns are inspired by the play of light in nature, and they use a veil dyeing process that brings depth and life to color, giving garments a subtle, dramatic shimmer and shine. While veil dyed yarn has all the unique character of other hand-dyed yarns, it will not landscape or pool. The result? A magnificent, flattering garment every time!
Displaying 1 to 15 (of 15 products)
Result Pages: 1
Displaying 1 to 15 (of 15 products)
Result Pages: 1