priced from $7.95
I-Spy Quilt Block Kits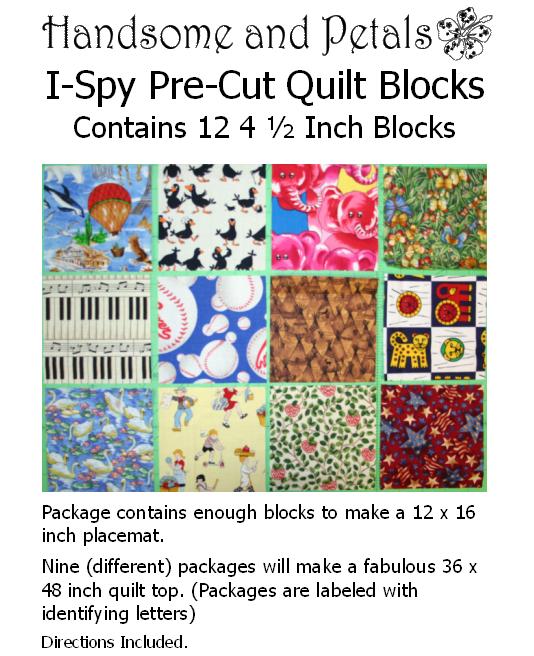 I-Spy Quilts and placemats are a great learning tool you can use with your child:

Can you find a named object (cat, dog, house etc)
Find a square that is red (blue, yellow etc)
How many animals (trees, flowers) can you see?
I spy with my little eye, something beginning with _?
Play spelling games. Can you find a tree? How do you spell tree?
The options are endless.
These quilts use well over 100 fabrics. We have selected 12 unique prints in each kit and pre-cut them into 4 1/2 inch blocks. All you need to do is sew them together to make your very own I-Spy Quilt
Package contains enough blocks to make a 12 x 16 inch placemat.
Nine (different) packages will make a fabulous 36 x 48 inch quilt top. (Packages are labeled with identifying letters)
Directions Included.
Displaying 1 to 10 (of 10 products)
Result Pages: 1
Displaying 1 to 10 (of 10 products)
Result Pages: 1