Debbie Bliss Alpaca Silk Two
$18.00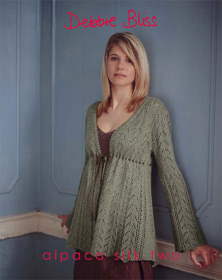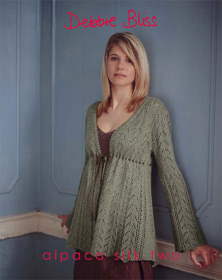 Following the success of alpaca silk in an aran weight, Debbie Bliss has now introduced alpaca silk double knitting.
While the original yarn led her to design knits where the appeal of the garments was in their shape or drape, the lightness and softness of the double knitting weight has inspired me to return to texture and stitch detail.
This collection includes a delicate lace sweater and empire line cardigan, whilst a frill edged jacket and a poncho show how perfectly the yarn folds and falls.
There are also more designs in the original yarn in new shades for Autumn.

We accept, checks, purchase orders and all major credit cards
Low Prices and Worldwide Free or Discounted Shipping