Cherry Tree Hill Supersock Mittens
$5.00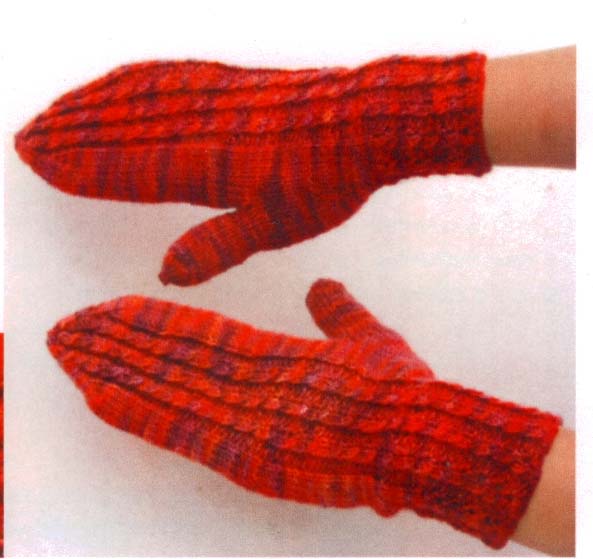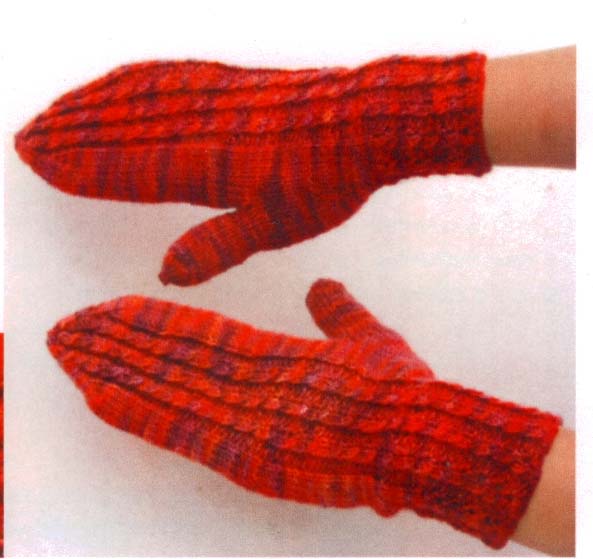 A pair of mittens knit from one hand of Cherry Tree's luscious sock yarn. These mittens, knit with a mock cable pattern, will look good whether knit in the hand-painted or solid colorway. The mock cables are easily knit without the use of a cable needle and the cables run from the wrist to the tips of the fingers. Stay warm with a pair of these today!
Pattern calls for one hand of Supersock, US size 2 double pointed needles, 3 stitch markers and a stitch holder.
Suggested Gauge: 25 sts = 3 1/4 inches in stockinette stitch.

We accept, checks, purchase orders and all major credit cards
Low Prices and Worldwide Free or Discounted Shipping