Fiber Trends Henrietta and Family Felting Knitting Pattern 209x
$5.50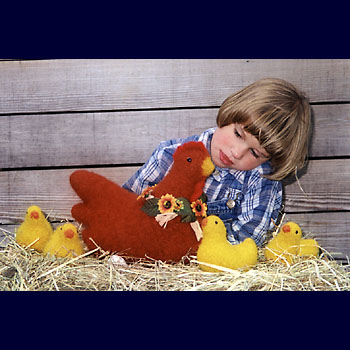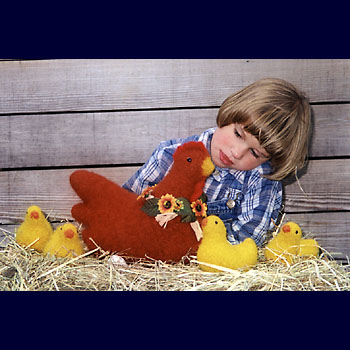 Stuffed softly, Henrietta makes a very good friend. With weight added to her stuffing she can also be used as a door stop, but alas, she will never lay eggs!
Finished Size: 11 to 12 inches in total height.
Yarn Requirements: Choose a yarn that will felt easily and firmly.
Worsted weight: 350 yards worsted weight feltable yarn for main color and small amounts of contrasting color. Chicks require approximate 55 yards each, plus one yard for beak.

Needles: US Size 10.5 (6.5 mm) straight or circular needles.
Gauge: 13 sts to 4 inches. Knitting must be loose to felt properly.

We accept, checks, purchase orders and all major credit cards
Low Prices and Worldwide Free or Discounted Shipping