Debbie Bliss Baby Cashmerino 2 Pattern Book
$18.00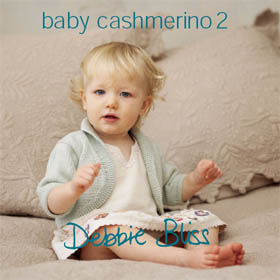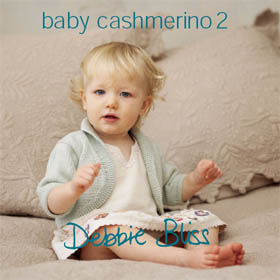 Baby Cashmerino 2 is the second book to accompany the ever popular baby cashmerino yarn, a lightweight cashmere mix which is soft and cherishing for little ones.
This collection combines delicate cardigans and jackets with a more sporty cabled top with a hood and a smart tank top. For the new knitter there are smaller projects that would make great gifts for a new baby, a moss stitch coat hanger or a stripy beanie hat for example and they have included more simple knits with an easy knit poncho and garter stitch matinee coat. The bunny toy was a real hit with the babies on the shoot as you can see from the pictures inside!
Baby cashmerino looks and feels like a luxury yarn but importantly is easy wash and wear, making it both baby and carer friendly.

We accept, checks, purchase orders and all major credit cards
Low Prices and Worldwide Free or Discounted Shipping