Interweave Easy Wire 2007
$7.25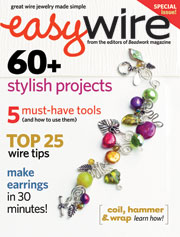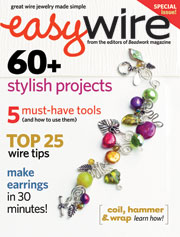 From the editors of Step by Step Wire Jewelry, Step by Step Beads, Beadwork, and Stringing magazines, this is a must-have guide for beaders who wanted want to learn the basics of working with wire.
Features include:
60+ projects using basic wirework techniques
5 must-have tools and how to use them
Tips about working with wire
Quick and easy earrings
Unique and stylish beads and findings
NOTE: Subscribers to Beadwork, Step by Step Wire Jewelry, and Stringing won't automatically receive this special issue. Order your copy today!

We accept, checks, purchase orders and all major credit cards
Low Prices and Worldwide Free or Discounted Shipping