Ivy Brambles Big Needle Cowl and Mittens Pattern


(Immediate PDF Download or Mailed Printed Copy Available at Checkout)
[Free Download]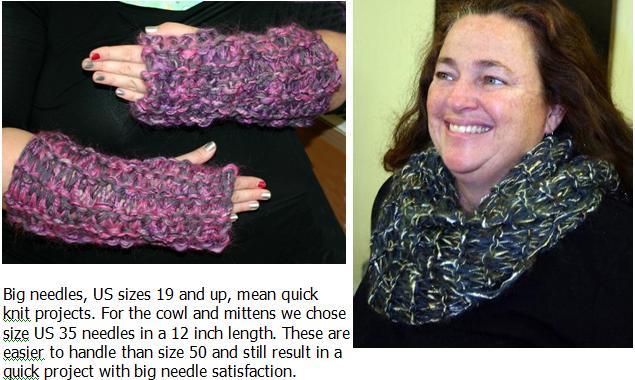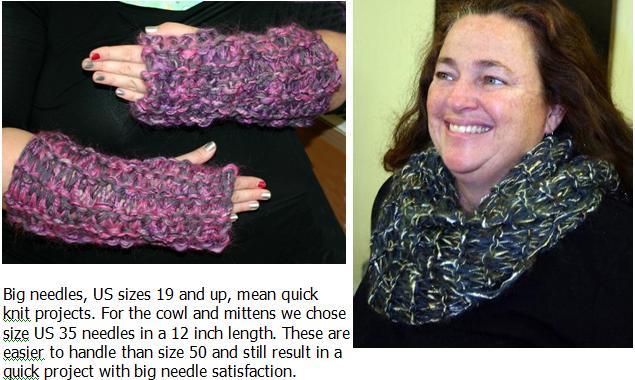 Big needles, US sizes 19 and up, mean quick knit projects. For the cowl and mittens we chose size US 35 needles in a 12 inch length. These are easier to handle than size 50 and still result in a quick project with big needle satisfaction.
Needle: 12-16 inch US size 35
Gauge: approx 7sts = 4 inches
Pattern includes a guide to choosing yarns for big needle projects.

We accept, checks, purchase orders and all major credit cards
Low Prices and Worldwide Free or Discounted Shipping