Fiber Trends Home is Where the Heart Is Pattern 212x
$5.50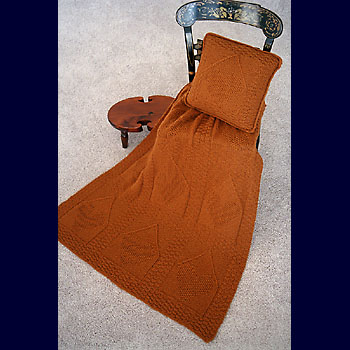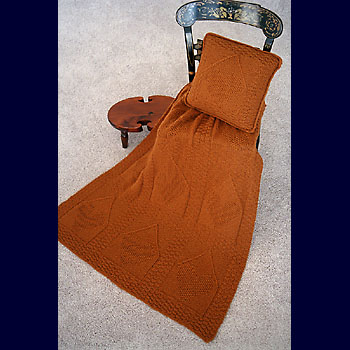 Design by Evelyn Clark. Knit and purl bricks frame blocks of houses filled with seed stitch hearts on these cosy accessories for your home. Work one square up for a pillow top. Nine squares make a throw or sixteen an afghan.
Sizes: 14 x 18 or 16 inch square pillow. Throw 39 x 49 inches. Afghan 51 x 64 inches approximately.
Yarn Requirements: 325 (1200, 2150) yards of heavy worsted weight or bulky weight yarn.
Needles: 29 inch US size 9 circular needle (5.5 mm).

We accept, checks, purchase orders and all major credit cards
Low Prices and Worldwide Free or Discounted Shipping