Crocheters Handy Guide To Yarn Requirements Book
$5.95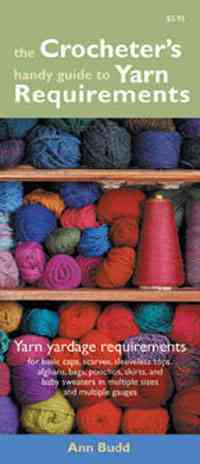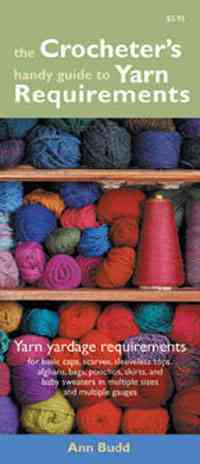 How much yarn do you need? This leaflet contains specific yarn yardage requirements for eight of the most popular crocheted items caps, scarves, ponchos, skirts, bags, afghans, sleeveless tops, and baby sweaters.
The yardages given here are for working these projects in various sizes with five standard yarn weights, ranging from fingering to bulky. Keep this leaflet in your crochet bag and use it as a reference for all of your basic patterns. No longer will you need to guess how much yarn to purchase for a blanket to fit a crib, a cap to fit your uncle, a summer top to fit your best friend, or a large tote to hold your current project, no matter what size yarn you want to use.
This guide is a laminated pamphlet that will fit easily into your project tote.

We accept, checks, purchase orders and all major credit cards
Low Prices and Worldwide Free or Discounted Shipping