Debras Garden Stitch Marker Sets - Blue Swirls - Small Rings
$24.99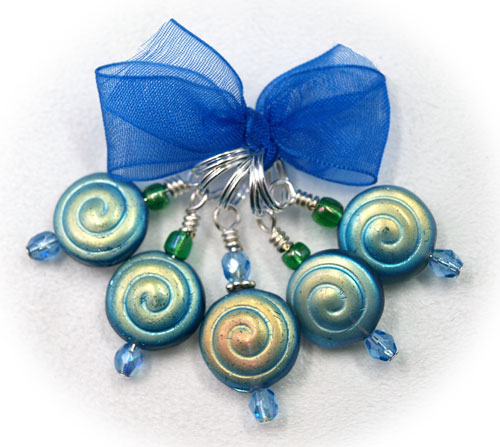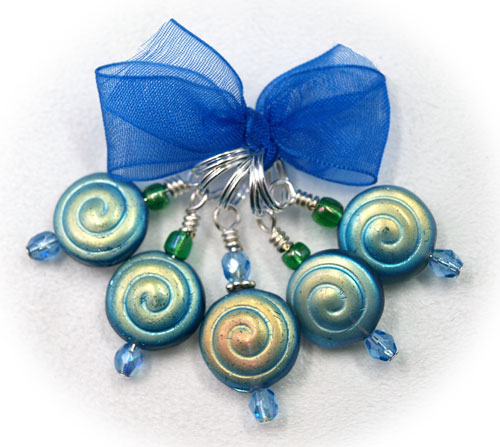 Hand made Czech pressed glass beads with Czech crystals in Sterling Silver create these gorgeous stitch markers.
AB finish on the front, matte on the back.
Each set has five beautiful markers.
Please note that one marker has a different color bead which is very useful when knitting in the round as you can mark the beginning of your round with this unique bead.

We accept, checks, purchase orders and all major credit cards
Low Prices and Worldwide Free or Discounted Shipping