Knitters Pride Interchangeable Needle Cord Connectors
$2.50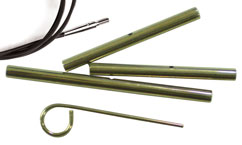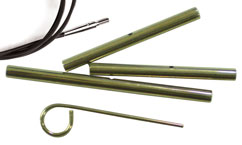 Knitters Pride cord connectors. Use to join cords to make longer cables or to turn cables into stitch holders.
Set of 2 connectors of 35 mm, 1 connector of 50 mm and 1 cord key packed in a clear pouch
IMPORTANT : A Cord key should be always used to tighten the Connector to the Cord. It is very important to make the connection very tight otherwise the Connector could become loose and the knitting could unravel.
Item is current out of stock in the quantity required, we will order and ship upon arrivaltrue

We accept, checks, purchase orders and all major credit cards
Low Prices and Worldwide Free or Discounted Shipping