Super Bulky Superwash Merino Yarn - 018
$36.00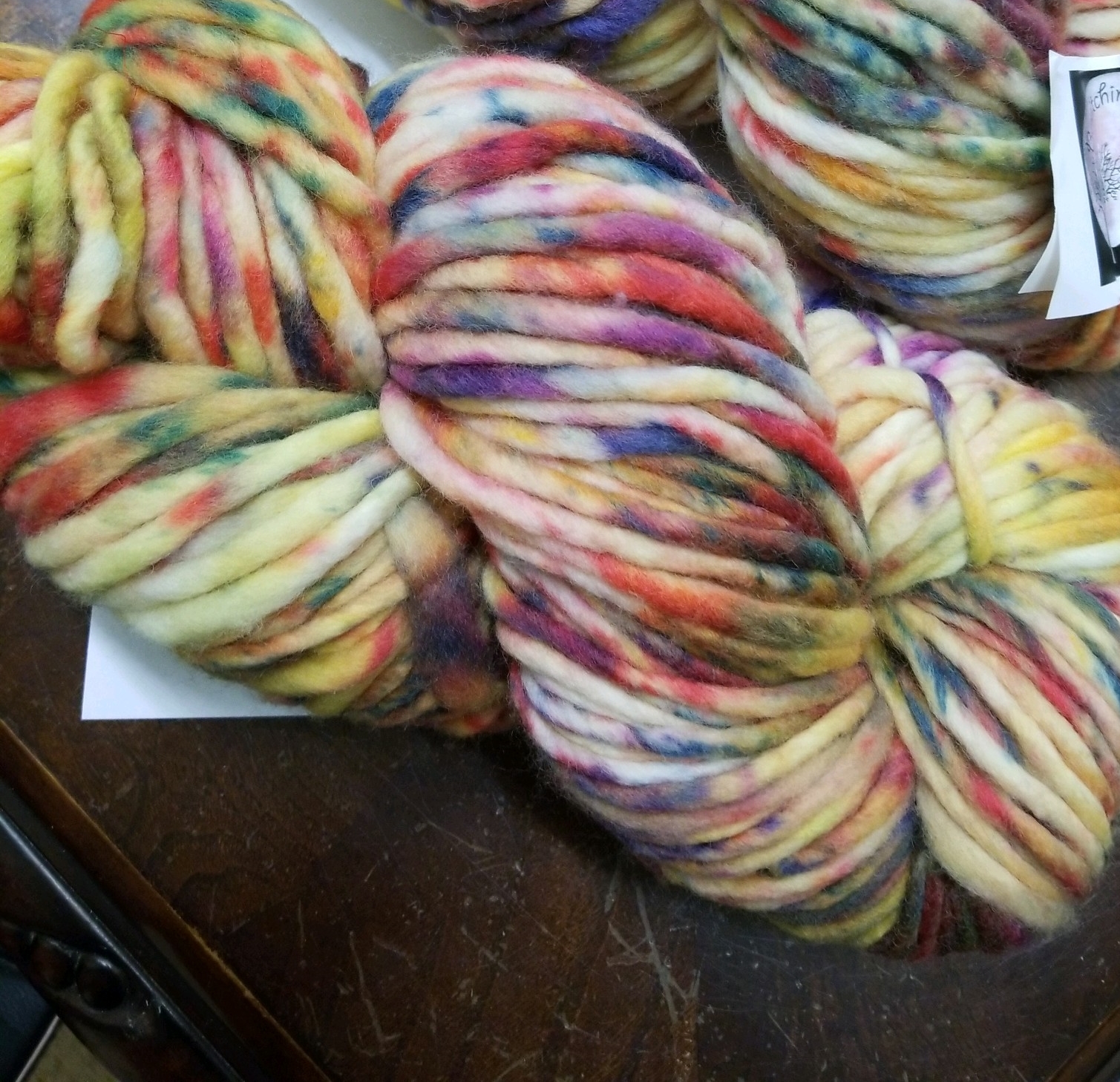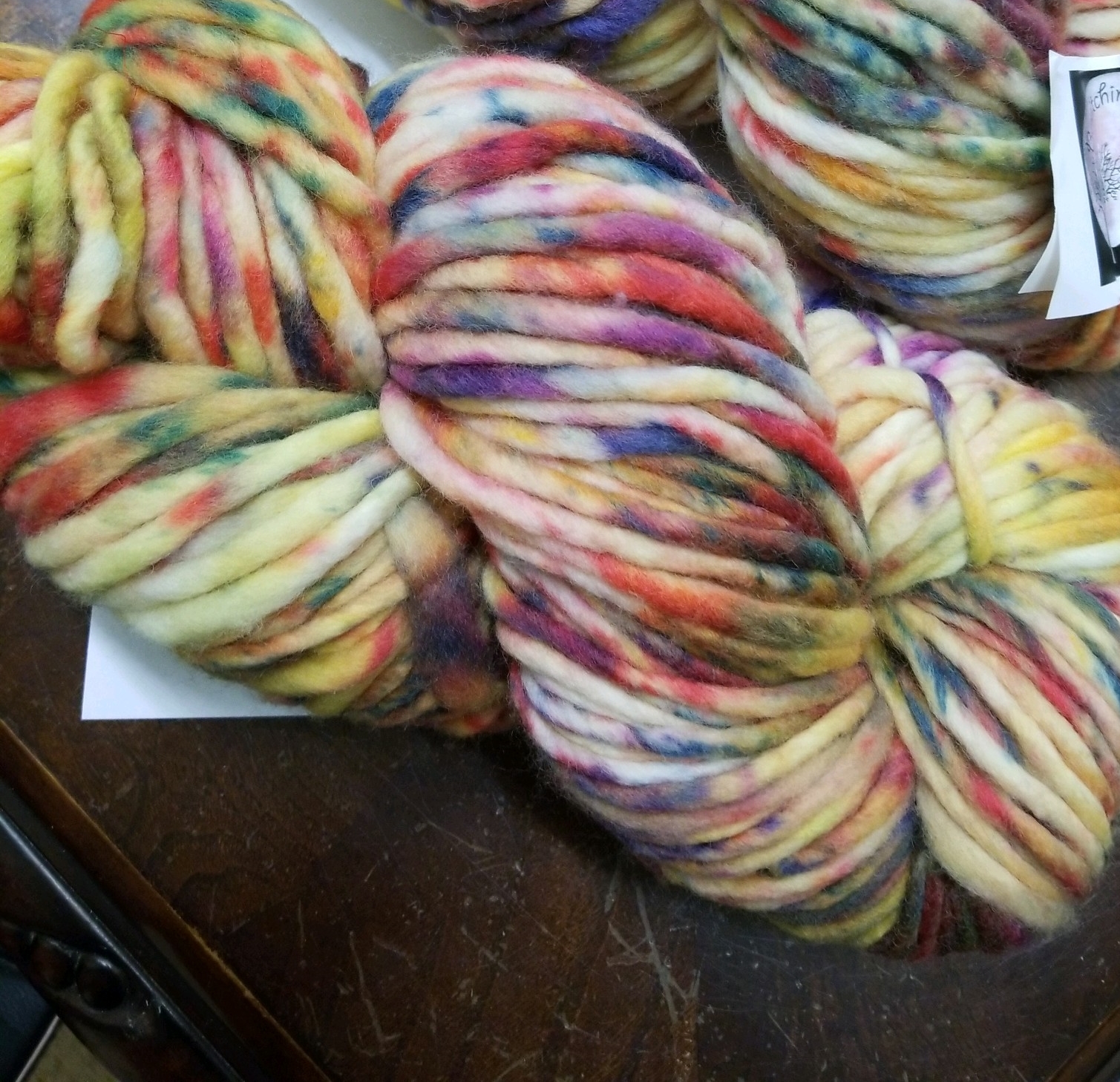 Super-Big 200 Grams skeins! Super Bulky, Superwash Merino yarn is super-soft, super-quick, super-bulky with super-easy care! Each skein is hand-painted to make each project a unique joy to create! The fiber content is also Super! Easy care 100% Superwash Superfine Merino and available in BIG 200 gram skeins with approx 142 yards (131 m) in 7 ozs. Super Bulky works to a gauge of 7-11 sts = 4 inches (10 cm) on a US 11-17...but, there are no limits to your creativity! Put this on our 35 or 50 mm Knitting with Friends knitting needles and create a gorgeous piece in hours! No worries, this yarn can take the big stitches!
Content:
100% Superwash Merino
Yardage:
142 yards (131 m) / ~7 ozs (200g)
Gauge:
7-11 sts = 4 inches (10 cm)
Recommended
Needle:
US 11-17
This item has been discontinued and may not be available in the quantities requested. Please call before placing your order.

We accept, checks, purchase orders and all major credit cards
Low Prices and Worldwide Free or Discounted Shipping