Class Fee - Hand Dye with Ivy Brambles - February 18 2023
$24.00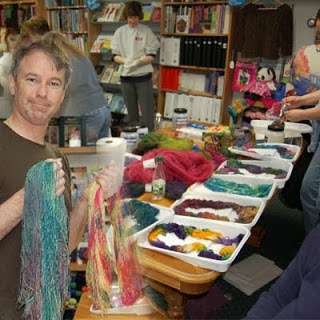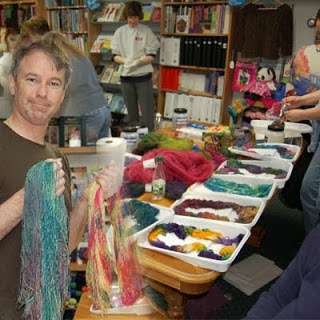 Each skein of yarn for the hand-dye class is $24...so when purchasing, please take into account how many you will be dying and purchase the appropriate number.
You can choose Superwash Worsted, DK or Sock. Your online purchase will guarantee you a timeslot. We will call you to provide you with a time for your dying adventure, so please be sure to provide us with a telephone number when ordering. For more information, please see below.
Come hand-dye with Jerry and Cyndi from Ivy Brambles Hand Dyed Yarns. You will be dying the skeins of Sock, Worsted and DK weight yarns in this fun and informative class.
Yes, you will be the dyer! Any color and color combination you would like! We will be running the dye class every two and a half hours and we will start the classes at 10 AM. We encourage you to call and schedule your timeslots.
Yarn will be priced by the skein: Superwash Worsted, DK and Sock weight yarn will be $24 per skein and the entire cost of this hand dye class will be included in the price per skein (this includes the dyes, gloves, instruction and more). You can dye as many skeins as you want - including sweater quantities.
This is always a fun day at Yarn and Fiber and we are thrilled to bring it back! Looking forward to seeing you this day and hearing from you to book your timeslot and your skeins.

We accept, checks, purchase orders and all major credit cards
Low Prices and Worldwide Free or Discounted Shipping