Noro Silk Garden Yarn 084 Reds
$11.95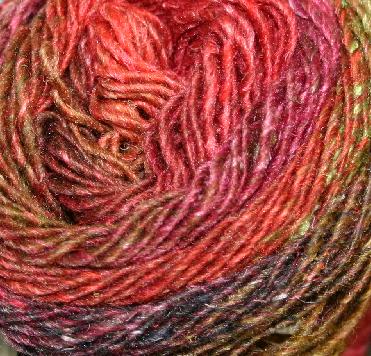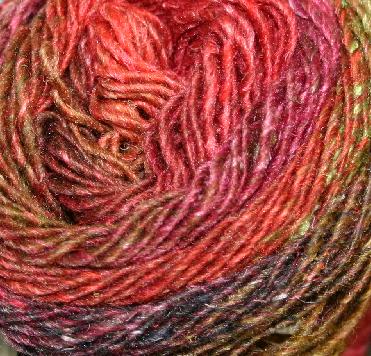 Silk Garden is Kureyon's sister yarn - the only difference, less wool, more silk. This yarn is a mixture of 45% silk, 45% mohair, and 10% lambswool - this combination provides you with a texture which is softer in appearance to Kureyon, but with the same warm results. This yarn is perfect for garments, scarfs, shawls, blankets and other worsted/aran patterns that you would like to add pizazz to. You will find yourself looking forward to each color that presents itself as you are working up your project - each color adding that little more which just increases the joy of working with this yarn. 20 wonderful striping colors available.
Who uses it? Knitters, crocheters, weavers and all fiber lovers.
Content:
45% Silk, 45% Mohair, 10% Lambswool
Care:
Hand Wash Cool, Dry Flat
Yardage:
122 yards (112 m) / ~1.75 ozs (50g)
Gauge:
18 sts = 4 inches (10 cm)
Recommended
Needle:
US 7 - 8 (4.5 - 5 mm)
This item has been discontinued and may not be available in the quantities requested. Please call before placing your order.

We accept, checks, purchase orders and all major credit cards
Low Prices and Worldwide Free or Discounted Shipping