Ivy Brambles Rolling Waves Afghan Pattern


(Immediate PDF Download or Mailed Printed Copy Available at Checkout)
$5.00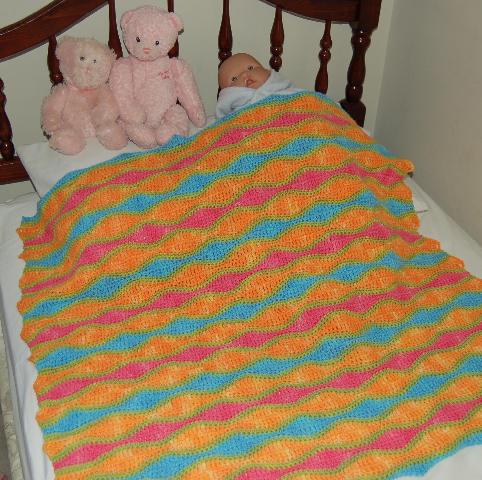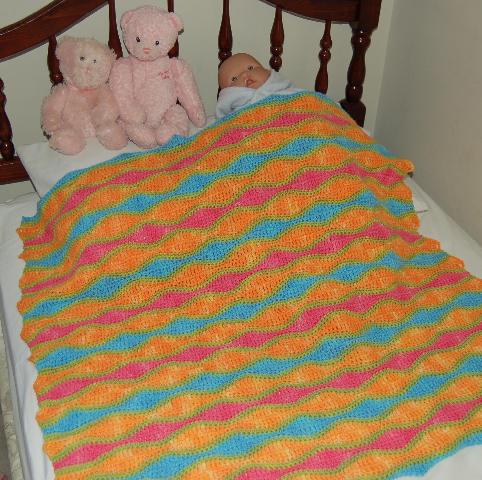 This fabulous crochet afghan is easy to make and can be made in any size. Directions are given for a crib size and afghan.
Using Ivy Brambles Superwash Worsted yarn in semi-solid colors adds movement to the waves as the colors gentle change shade.
Can be made in (2, 3) or 4 colors as shown.
Materials (Crib Size [Afghan Size] yarn requirements as shown):
2 Color afghan: 3 [6] skeins of A and 2 [4] of B in Ivy Brambles Superwash Worsted.
3 Color afghan: 2 [3] skeins of A, 2 [4] skeins of B and 2 [3] skeins of C in Ivy Brambles Superwash Worsted.
4 Color afghan: 1 [2] skeins of A, 2 [4] of B, 2 [3] of C and 1 [2] of D in Ivy Brambles Superwash Worsted (Bluebell woods, Spring Meadow, Day Glow, Pink Rose)

Size I-9 crochet hook
Tapestry needle
Finished size 35 x 35 inches (90 x 90 cm) (as shown) or afghan size 44 x 60 inches (112 x 152 cm)


We accept, checks, purchase orders and all major credit cards
Low Prices and Worldwide Free or Discounted Shipping