Stained Glass Window Bag Pattern by Madeline Langan
$7.20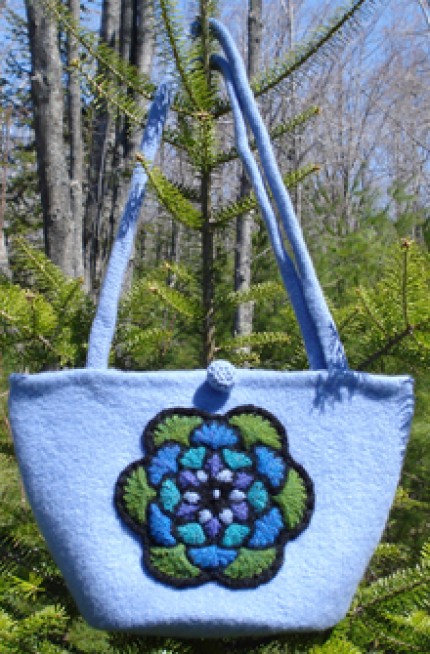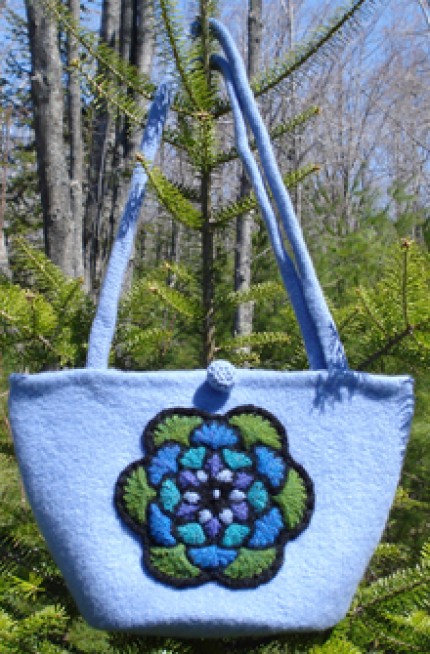 Create your own unique Stained Glass Window Bag.
The bag is knit and felted separately from the stained glass window.
The stained glass window is made with fan shapes that are knit in rounds. There are 6 fan shapes in a round and they are joined as you knit. The pattern includes 3 versions of the stained glass window. You choose the colors and the size of the window. You can felt the window a little, a lot, or not at all.
The Stained Glass Window Bag is truly unique!
Bag Dimensions: After felting the bag is 15 inches across, 11 1/2 inches tall and has a 9 inch round bottom.
Window Dimensions: Directions for 4, 5 or 6 rounds.

We accept, checks, purchase orders and all major credit cards
Low Prices and Worldwide Free or Discounted Shipping