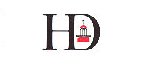 Harrisville Designs Yarns
Woolen yarn has been spun in Harrisville every year since 1790 and this tradition of quality textiles has shaped the life in our community. The distinctive look of their yarns is a result of care and attention to detail at every step of the spinning process. They have always used Merino Cross wools from New Zealand and now they have added a much softer wool from Australia to create a better 'hand' for knitters. This fleece is dyed-in-the-wool to maximize brightness and fastness and then several colors are blended together. Their Color Consultant, Nell Znamierowski, carefully chooses the right combinations to give the yarns depth and interest without sacrificing brightness and variation.
The woolen system of yarn making is much like the process of handspinning in which the wool is picked, carded, and spun as three distinct steps. Softness and strength are the two qualities that they are careful to balance as the yarns are spun. Harrisville wants their yarns to be as soft as possible, but they must also have sufficient twist to make them strong. Harrisville standards are very high because their yarns are important to the quality of the products that their customers produce.
New Products For August