"Talkabout" Quilt Games
$8.00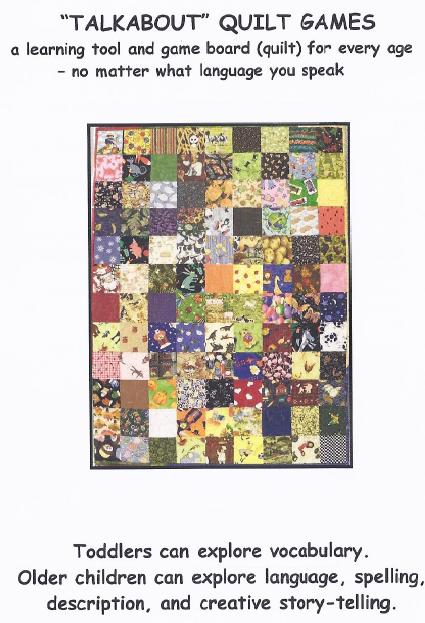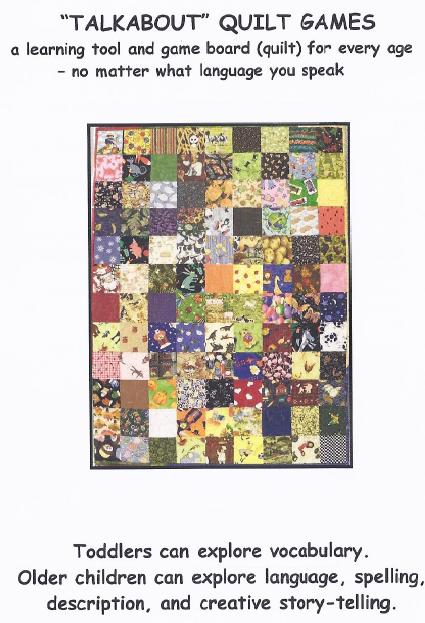 Talkabout Quilt Games. A learning tool and game board (quilt) for every age - no matter what language you speak.
Toddlers can explore vocabulary. Older children can explore language, spelling, description, and creative story telling.
Talkabout quilt requires 108 unique 4 1/2 inch blocks. Use our I-Spy quilt block kits to make your very own Talkabout Quilt.


We accept PayPal, checks, purchase orders and all major credit cards
Low Prices and Worldwide Free or Discounted Shipping