priced from $8.95
Ivy Brambles Fiber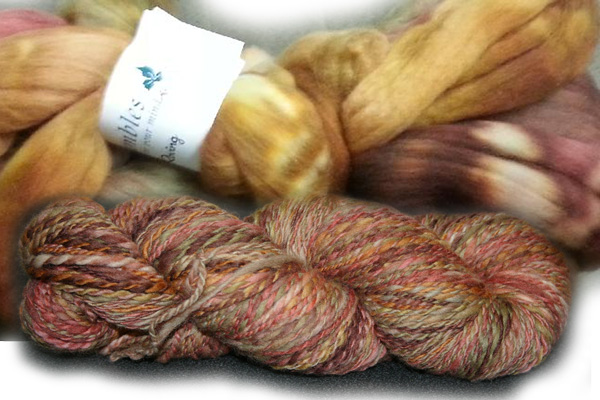 Fibers and Roving from Ivy Brambles Hand Dyed Yarns. From undyed Cashmere and Baby Camel to dyed 100% Merino wool. As seen in spin-off magazine
Ivy Brambles uses select fibers ready to be spun for yarn production. Ivy Brambles roving is clean, unfelted and perfectly carded.
Rather than disperse unused dyes to the environment Ivy Brambles uses extra dye at the end of the day to dye roving in fabulous colorways.
Sample (right) is Ivy Brambles Merino Roving (Forever Autumn) spun to a heavy worsted 2-ply (190 yards 4+ oz) from one hank of hand dyed roving. Spun and plied on a Schacht Ladybug Spinning Wheel.
Displaying 1 to 24 (of 24 products)
Result Pages: 1
Displaying 1 to 24 (of 24 products)
Result Pages: 1