Thera Glove, Theraputic support for your hands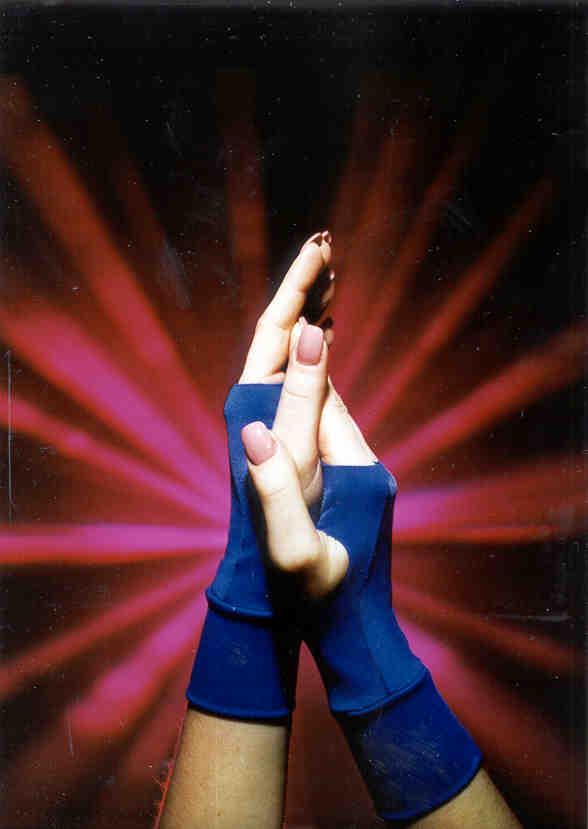 Thera-Glove® is a must-have for those who work with their hands. The patented design enhances blood flow to the hands thereby reducing the inflammation and pain associated with hand and wrist fatigue. Constructed from spandex and nylon, Thera-Glove® provides warming relief and comfortable compression to vital areas of the hand and wrist. This spandex and nylon design acts as a support hose for your hands that enhances blood flow and massages muscles. American Orthopedic Appliance Group offers a full line of Thera-Glove® products designed to work in a number of environments.
Thera-Glove® is great for anyone with hand pain including:
Musicians
Gardeners
Golfers
Seamstresses
Quilters

Crafters
Mechanics
Programmers
Data Entry Personnel
Factory Line Workers
Accept No Imitations!
Visit our products page to see all of our great products.
Thera-Glove® is the original, patented, innovative hand and wrist support glove of the American Orthopedic Appliance Group. There are other products that resemble Thera-Glove®, but only the genuine, patented product will provide you with the range of motion you want and the relief you need.
Patent # 5,370,606
How To Size Your Glove

When ordering the glove, use the measuring guide below to help you determine the proper size that you will need to order.

Place a ruler across your hand as shown in the picture above.

If your size is:

2 1/2- 3" = Small
3 - 3 1/2" = Medium
3 1/2 - 4" = Large


How To Size Your Sleeve

When ordering a sleeve, use the guide below to help you determine the proper size that you will need to order.

Measure the circumference at the elbow crease and use the chart below to determine your size.


SMALL - 7" - 8"
MEDIUM - 8" - 9"
LARGE - 9" - 10"